Gay Denver: The Latest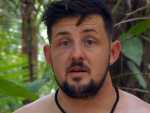 The Discovery Channel show "Naked and Afraid" featured its first transgender contestant, Quince Mountain, a National Guard vet and arctic dog sledder.
EDGE captured the excitement as a huge crowd came out and saw a Pride Parade that was the biggest one Providence has ever had.
A suburban St. Louis man accused of telling organizers of the city's Pride parade that he would shoot and kill as many gays as possible at the LGBTQ celebration before turning the gun on himself has been charged with making a terrorist threat.
Cracker Barrel says it won't host an event by a Tennessee church whose pastor was a detective who preached that the government should execute gay people.
A new Pew Research Center article> analyzing Stanford University data revealed that bisexual adults are "much less less likely than gays and lesbians to be 'out' to the important people in their lives."
President Donald Trump raised $24.8 million less than 24 hours after kicking off his reelection campaign, a figure that dwarfs what the top Democratic contenders took in over the course of months.
Janet Mock, producer, writer and director of "Pose," has made history as the first out trans woman to sign an overall deal with a major studio. The deal will give Netflix exclusive rights to future TV projects and a first-look option on movie projects.
Three teenagers arrested in connection with a vicious assault and robbery against a gay couple now face hate crime charges, media sources report.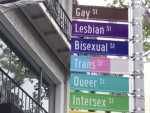 Happy Pride to New York's LGBTQ+ community!
A Chicago transwoman says that one of the Windy City's finest detained her last March 5 as she was walking along the street on her way home, drove her to an alley in a marked police car, and forced her to perform oral sex on him under threat of arrest.
Two high school football players in Kearns, Utah, have been dropped "indefinitely" from their football team after a Snapchat post in which a Pride flag was burned while threatening anti-LGBTQ sentiments were voiced.
The 1980 film failure that promised movie-goers the "musical event of the '80s" actually belonged in the late 1970s.
The Trump administration is close to completing one of its biggest rollbacks of environmental rules, replacing a landmark Obama-era effort that sought to wean the nation's electrical grid off coal-fired power plants and their climate-damaging pollution.
The head of Russia's MiG warplane manufacturer says his company is entering the drone market, and sees pilotless fighter jets as the future.
Tens of thousands of Americans each year are dropped by their insurers over payment issues, sometimes with little or no prior warning from their insurers.
If you've got some disposable income, and don't want to wait until your 40s or 50s to drive a fun car, Edmunds has picked out six vehicles under $30,000 that deliver driving excitement without breaking the bank.
If you're a red meat-eater, there's a good chance you're eating more of it than you should.
Robust research shows that doctors are notoriously bad at delivering life-altering news.

The International LGBTQ+ Travel Association Foundation (IGLTAF) and Airbnb have partnered together to release recently conducted survey results outlining travel trends for LGBTQ+ travelers in 2019.
A record number of people attended the 43rd Providence Pride Festival. With the Ladies from Ru Paul's Drag Race on stage, thousands turned out for this fun filled day.