Gay Denver: The Latest
Polls opened Sunday in Ukraine's presidential runoff as the nation's incumbent leader struggles to fend off a strong challenge by a comedian who denounces corruption and plays the role of president in a TV sitcom.
At least 30 people were killed and nearly 300 wounded in near simultaneous blasts that rocked three churches and three hotels in Sri Lanka on Easter Sunday, officials said.
In moments of concern as Mueller's investigation into Russian interference in the 2016 election got underway, Trump turned to his spy chiefs for help.
Displaced by a massive fire, Notre Dame Cathedral's Paris parishioners are gathering to celebrate Easter in another church and to pray for a speedy reconstruction of their beloved monument.
Is the two-state solution for the Israeli-Palestinian conflict dead? After Prime Minister Benjamin Netanyahu coasted to another victory in this month's Israeli election, it sure seems that way.
City officials say a tiger mauled a zookeeper at the Topeka Zoo in northeastern Kansas. A Sumatran tiger named Sanjiv tackled the worker in an enclosed outdoor space.
The outpouring of aid that once greeted Central American migrants as they trekked in caravans through southern Mexico has been drying up.
At an Easter vigil in St. Peter's Basilica, Pope Francis on Saturday encouraged people to resist cynicism or pursuing the "glitter of wealth," and to avoid seeking life's meaning in "things that pass away."
Sen. Mitt Romney says he's "sickened" by the dishonesty the Russia investigation found in the Trump White House, but the president fires back that Romney should have put the same energy into running for president in 2012.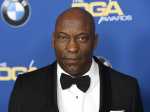 "Boyz N the Hood" director John Singleton suffered a stroke last week and remains hospitalized, according to his family. Additional details, including his condition, were not immediately available.
Seven Utah lawyers are violating rules of conduct because they are polygamists, according to a new complaint filed with the Utah Bar Association.
This charming road movie takes its two characters - boyhood friends trying to reconnect - to unexpected, but fortuitous, places.

European Commission President Jean-Claude Juncker is warning Britain that the country's departure from the European Union cannot be put off "indefinitely."
Officials say SpaceX's new capsule for astronauts suffered an "anomaly" during a routine engine test firing in Florida, causing smoke to be seen for miles.
Don't let any of these myths prevent you from making the most of available travel rewards.
Auto shows may be waning in importance as companies find other ways to introduce new products, but the New York International Auto Show still has a healthy list of new vehicle debuts.
Polo Ralph Lauren is reimagining its iconic Polo shirt with Mother Nature in mind. Introducing The Earth Polo, crafted from thread derived entirely from recycled plastic bottles and dyed in an innovative process that uses zero water.
Workplace wellness programs have become an $8 billion industry in the U.S. But a study published Tuesday in JAMA found they don't cut costs for employers, reduce absenteeism or improve workers' health.
Many if not most Americans have never crossed the U.S. border with Mexico by land or spent any time in that region. This unfamiliarity can make it easy for politicians to distort what's going on. Immersion travel is one solution.
DJ Brent Covington and DJ Taffy hosted a busy night at FUZZ @ The Alley Bar last Friday night. Check out who was there.