The partial federal government shutdown is complicating the already complicated process of getting and managing a mortgage. Here's how the shutdown is affecting homebuyers and homeowners — and what you can do about it.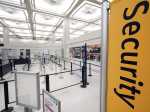 Federal officials say they are recalling more aviation-safety inspectors who were idled by the partial government shutdown.
Real estate developers and those in other business sectors take out substantially more permits than farmers for projects impinging on wetlands, creeks, and streams, and who stand to reap the biggest regulatory and financial relief.
A recent study out of Oregon suggests emergency medical responders — EMTs and paramedics — may be treating minority patients differently from the way they treat white patients.
Here's what's up with the partial government shutdown on Day 22.
Federal employees received pay stubs with nothing but zeros on them Friday as the effects of the government shutdown hit home, deepening anxieties about mortgage payments and unpaid bills.
The partial shutdown of the U.S. government has begun to make it harder to assess the health of the economy by delaying or distorting key reports on growth, spending and hiring.
Young people from around the world who provided low-cost child care for American families will share in a proposed $65.5 million settlement of a lawsuit brought by a dozen former au pairs.
The board of education in Harrison County, West Virginia, has voted to allow the conditional return of an assistant principal accused of harassing a transgender high school student.
A research scientist who left pharmaceutical company Eli Lilly and Co. in September says he quit after more than a decade of employment there because of harassment directed at him because he is gay.