1 thru 10 of 1866 Stories
Duke University's student government has rejected a national Christian organization as an official student group because its policy excludes LGBTQ individuals from leadership positions.
A California transgender man can go ahead with a discrimination lawsuit against a Catholic hospital that canceled his hysterectomy, an appeals court ruled Tuesday.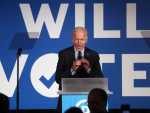 It was one of the first stress tests of Joe Biden's presidential campaign: A sudden reversal of his decades-long support for restricting federal funding of abortions.
The leader of The Church of Jesus Christ of Latter-day Saints reaffirmed the religion's opposition to gay marriage, while explaining that leaders lifted a short-lived ban on baptisms for children of gay parents because they felt the "heartache" it caused.
Two Pulse nightclub shooting survivors organized a march last Saturday to connect so-called "overcomers" of homosexuality. This takes place shortly after a petition has gained thousands of signatures to ban conversion therapy.
The Viaggio Estate and Winery, a popular Lodi, Calif. destination for wedding ceremonies and receptions, is facing controversy over a policy that it has recently changed about not allowing gay weddings in its facilities.
Pope Francis said Tuesday he wasn't afraid of a U.S. Catholic Church schism led by his conservative critics, but sees a "rigid" ideology opponents use to mask their own moral failings has already infiltrated the American church.
Pope Francis acknowledged his growing opposition within the conservative right-wing of the U.S. Catholic Church and said in off-hand remarks aboard the papal plane Wednesday it is "an honor if the Americans attack me."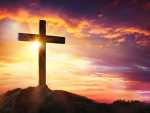 Miracle or marketing? The owner wedding venue that denied a mixed-race couple due to "Biblical" beliefs reportedly issued an apology saying she was wrong - and had misunderstood scripture.
The president of the Southern Poverty Law Center designated anti-LGBTQ hate group the Family Research Council is speaking out against children being taught evolution in schools, claiming a link between that and mass shootings.
1 thru 10 of 1866 Stories