1 thru 10 of 28060 Stories
The parents of Matthew Shepard, the gay college student murdered in 1998, assailed Attorney General William Barr for what they called hypocrisy on LGBT rights during a Justice Department ceremony commemorating a hate-crimes law named after their son.
A Georgia school district says it won't let transgender students use bathrooms aligning with their gender identity, reversing a previous decision.
The impeachment inquiry is revealing vivid new details about the high-level unease over President Donald Trump's actions toward Ukraine and those of his personal lawyer Rudy Giuliani as the swift-moving probe by House Democrats shows no signs of easing.
Actresses Rita Moreno and Gina Torres and Olympic gymnast Laurie Hernandez have been named grand marshals of the 2020 Rose Parade.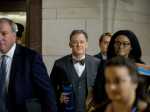 National security adviser John Bolton was so alarmed by Rudy Giuliani's back-channel activities in Ukraine that he described President Trump's personal lawyer as a "hand grenade who is going to blow everybody up," according to a former White House aide.
Hollywood "sex fixer" Scotty Bowers - the subject of the 2017 documentary "Scotty and the Secret History of Hollywood" - has died at age 96, media outlets report.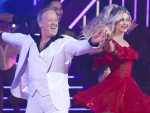 President Donald Trump is trying to influence votes on ABC's "Dancing with the Stars."
In reporter Ronan Farrow's account of his contentious divorce from NBC News, the more evidence he gathered on Hollywood mogul Harvey Weinstein's alleged sexual misconduct, the less enthusiastic his bosses seemed to be.
Fiona Hill, a former top National Security Council expert on Russia, was testifying to Congress behind closed doors Monday.
National Coming Out Day festivities were tempered this year by anxiety that some LGBT folk may have to go back into the closet so they can make a living.
1 thru 10 of 28060 Stories