1 thru 10 of 6099 Stories
A gay British couple had just the right response to a crowd of anti-LGBTQ protestors who had gathered in front of a cultural center in Chester, England, to decry a production of the stage musical "The Rocky Horror Show."
A naked man and suspicious package brought police to the public transportation station at the airport outside of Manchester, England. The package was later detonated by the authorities as a safety measure, media reports said.
Iran's president called Sunday on Western powers to leave the security of the Persian Gulf to regional nations led by Tehran,
The World Health Organization has issued an unusual statement raising questions about whether Tanzania is covering up possible cases of the deadly Ebola virus,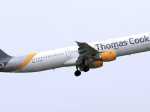 More than 600,000 travelers with Thomas Cook were on edge Sunday wondering if they will be able to get home as one of the world's oldest and largest travel companies teetered on the edge of collapse.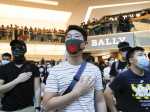 Protesters in Hong Kong trampled a Chinese flag, vandalized a subway station and set a fire across a wide street on Sunday, as pro-democracy demonstrations took a violent turn once again.
After two years on the run with the Islamic State group, Um Mahmoud just wanted to return home.
Iran's powerful Revolutionary Guard is ready for combat and "any scenario," its chief commander said Saturday.
Colombia's president compared Nicolás Maduro to Serbian war criminal Slobodan Milosevic as he goes on a diplomatic offensive to corral the Venezuelan socialist.
Protesters in Hong Kong burned a Chinese flag and police fired pepper spray Saturday in renewed clashes over grievances by the anti-government demonstrators.
1 thru 10 of 6099 Stories