1 thru 10 of 5408 Stories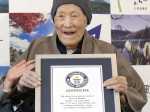 The world's oldest man has died at his home — a hot springs inn — in northern Japan at the age of 113.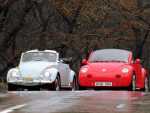 Volkswagen Group says that it will pay a fine of 1 billion rupees ($14.2 million) imposed by India for installing software that allegedly cheated pollution testing devices, though it is still appealing the order.
The far-right leader's first two weeks on the job have been filled with missteps and communication gaffes and little of his promised sweeping changes — underscoring a steep learning curve.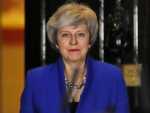 British Prime Minister Theresa May is reaching out to opposition parties and other lawmakers Thursday in a battle to keep Brexit on track after surviving a no-confidence vote.
A survey of sexual harassment within the far-flung United Nations system found that a third of respondents experienced at least one incident in the last two years — most commonly sexual stories or jokes that were offensive.
Poles on Wednesday heatedly condemned the power of hate speech to trigger real-life violence after the slaying of a popular liberal mayor, with many calling for stronger actions against those who threaten others.
A suicide bombing claimed by Islamic State militants killed at least 16 people, including two U.S. service members and two American civilians in Syria a month after President Trump declared ISIS defeated and said he was pulling out U.S. forces.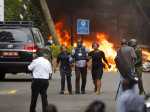 Extremists stormed a luxury hotel in Kenya's capital on Tuesday, setting off thunderous explosions and gunning down people at cafe tables in an attack claimed by Africa's deadliest Islamic militant group.
British Prime Minister Theresa May faces a no-confidence vote Wednesday, a day after Parliament rejected her Brexit deal by a historic margin.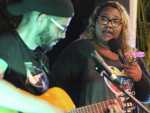 Reymar Perdomo combines her street performances with appearances at concerts and on TV programs, and her song has become the unofficial anthem of Venezuelans who have fled their country's economic implosion.
1 thru 10 of 5408 Stories