1 thru 10 of 2888 Stories
A California man who previously escaped from jail and was on the run for a week was convicted Friday of kidnapping and torturing a marijuana dispensary owner who he mistakenly believed had buried large sums of money in the desert.
A man suspected of placing two devices that looked like pressure cookers in a New York City subway station on Friday, causing an evacuation and snarling the morning commute, has been apprehended, police said.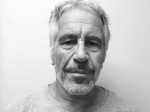 The New York City medical examiner on Friday ruled Jeffrey Epstein's death a suicide, confirming after nearly a week of speculation that the financier hanged himself in his jail cell.
2019 continues to be yet another deadly year for transgender people, especially transwomen of color, with the announcement, by authorities in Houston, Texas, that a women found dead on July 30 has now been identified as a trans murder victim.
A massive immigration raid in Mississippi revived a longstanding complaint: Unauthorized workers are jailed or deported, while the managers and business owners who profit from their labor often go unprosecuted.
A Broadway producer whose first big-budget show was derailed by a con man's false financial promises was arrested Tuesday on child porn charges.
Authorities have made an arrest in an attack on comedian Andy Dick outside a New Orleans nightclub where he had performed.
Jail guards on duty the night Jeffrey Epstein apparently killed himself are suspected of falsifying log entries to show they were checking on inmates every half-hour as required, according to a person familiar with the investigation.
A friend of the Dayton gunman who authorities say helped assemble the weapon used in the massacre will remain in jail on a charge unrelated to the shooting.
American rapper A$AP Rocky was found guilty of assault Wednesday by a Swedish court, six weeks after a street brawl in Stockholm that had attracted the attention of U.S. President Donald Trump.
1 thru 10 of 2888 Stories