Gay Denver: The Latest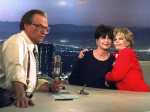 Larry King was easy to poke fun at, particularly late in his career at CNN: the pinched look, guffaws and coke-bottle glasses, the suspenders and old-time microphone on the desk in front of him.
When Mike Lindell, better known to TV viewers as the MyPillow Guy, went to the White House last week to try to persuade President Donald Trump to keep pushing bogus theories about the election, he came away disappointed.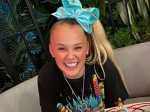 YouTube star Jojo Siwa has confirmed she's gay after sparking rumors earlier this week.
It was announced Friday that "Schitt's Creek" star and co-creator Dan Levy will host "Saturday Night Live" next month.
"RuPaul's Drag Race" Season 11 star Soju is responding to allegations of sexual assault made by multiple men who came forward on social media Friday.
A new feature profiles LGBTQ people who have broken into that elite club of millionaires and billionaires.
A Pennsylvania legislator shared on Facebook an image mocking the appearance of the state's recently departed health secretary, a transgender woman who has been nominated to serve in the Biden administration, and then offered a general apology Saturday.
A British OnlyFans star posted a sweet video of support from his mother.
Was the New York Times tone-deaf in reporting the arson attack on adult male performer's home last week?
Ricky Martin surprised fans this week when he debuted a new look on social media: A bleach blond beard.
The owner of West Hollywood gay bar Faultline has confirmed an earlier report that the establishment has closed down its longtime location. The bar will hopefully reopen elsewhere in the future.
Armie Hammer's very bad 2021 just got a little bit worse when it was revealed that Grand Cayman police spoke to Hammer, 34, last Friday over the inappropriate footage of a woman on his private account.
There weren't enough unicorns and rainbow sprinkles to save Big Gay Ice Cream's original East Village location from shuttering its doors, the latest in a long list of COVID casualties.
There is some evidence that a new coronavirus variant first identified in southeast England carries a higher risk of death than the original strain.
Someone in Michigan bought the winning ticket for the $1.05 billion Mega Millions jackpot, which is the third-largest lottery prize in U.S. history.
The CEO of Stellantis, the carmaker created from the merger of PSA Peugeot and Fiat Chrysler, said Tuesday that the tie-up will help preserve jobs, factories and the 14 storied brands.
From the British Armed Forces in the 1930s to today's runways, cargo pants have come and gone — but are they finally here to stay?
Prime Minister Justin Trudeau warned Friday his government could impose stricter restrictions on travelers at any moment in response to new, likely more contagious variants of the coronavirus.
"We need to build our economy back, better than ever, and the Department of Transportation can play a central role in this," the 39-year-old former mayor of South Bend, Indiana, intends to tell the Senate Commerce Committee.
The new owners of Amsterdam's oldest gay bar have made a surprising change: The sign that used to read "Spijkerbar" now sports the name and logo of the furniture store Ikea.