Top Story
To kick off Pride Month, the KindRED Pride Foundation announces two events on June 6: The RED Shirt Challenge, and a 12-Hour Virtual Celebration.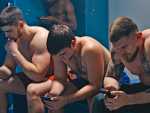 The company that owns the gay dating apps Scruff and Jack'd announced this week that it will be removing the "ethnicity filters" from both platforms in order to show support for the Black Lives Matter movement.
Mayor Jim Kenney kicked off a recent briefing on Philadelphia's coronavirus response with an unusual request for residents: Be careful what you flush.
The British government is hosting a vaccine summit, hoping to raise billions of dollars to immunize children in developing countries and discuss how any potential vaccine might be distributed globally.
An internet search using the keywords "oyster" and "worm" will bring up a large cache of images, each one less palatable than the next.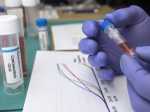 Questions about the accuracy of some of the serology tests have prompted the FDA to try to rein in what several infectious disease experts described as "the wild, wild West" of antibody testing.