Gay Denver: The Latest
President Trump's youngest daughter Tiffany Trump spoke at his Pride event in Florida this week and used the acronym LGBQIIA+ to describe the queer community, leaving the out the usual "T," which represents the trans community.
In new interviews, "Teen Wolf" star Tyler Posey opens up about his sexuality, being sober, and much more.
Transgender youths in the United States and Britain are turning to TikTok to help raise the money they need for their gender transitions.
A longtime nexus for the LGBTQ community, the Albuquerque Social Club was hit so hard by the COVID-19 pandemic that its board decided to shutter the establishment. But the local community wouldn't hear of it.
As temperatures fall, people are spending more time indoors. That heightens the risk of the coronavirus spreading, but there are some simple steps you can take to help protect yourself and everyone around you.
Billy Porter narrates "EQUAL," a new docuseries on HBO Max that traces the history of the LGBTQ movement through the Stonewall uprising in 1969.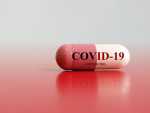 There are several, and which one is best depends on how sick someone is.
It won't be long now before we get new music from out rapper Lil Nas X. But in the meantime, he's keeping his fans happy by sharing shirtless selfies to social media.
Carole Baskin, one of the subjects of the popular true crime Netflix series "Tiger King," has come out as bisexual.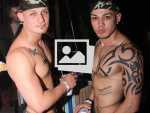 CBD Unlimited is a market leader within CBD industry. Better Products, Better You! Strive to Be Unlimited!
www.cbdunlimited.com
An angry President Donald Trump has come out swinging against Dr. Anthony Fauci, the press and polls that show him trailing Democrat Joe Biden in key battleground states in a disjointed closing message two weeks before Election Day.
Stephen Frears' "The Hit" has arrived on Blu-ray from the Criterion Collection, plumbing the depths of mortality like few films do and signifying the growing powers of a great filmmaker.
The American Family Association-affiliated One Million Moms has taken aim at Oreo cookies for producing a rainbow-themed edition of their popular creme-filled cookies and partnering with PFLAG.

Unlike a fashion show, the models aren't swaying on a ramp in real life. They are depending on digital technology to rescue their annual extravaganza from the coronavirus pandemic.
A lot of companies in 2020 have achieved remarkable growth and are still expecting to earn higher revenues. Here we take a look at some of the best businesses that are present in different sectors and have also achieved substantial growth in recent years.

You've probably heard over the years a number of tips or myths regarding the value of your car. Edmunds' experts analyzed the most popular car value myths to find the truth behind them.
Nearly half of dog owners will go out of their way to wash their sheets before a new partner sleeps over because of how their pets smell, according to new research.
Jeff Bridges says he is being treated for lymphoma and his prognosis is good.
From ghosts who have been around since the Revolutionary War to jilted lovers, heartbroken, ghostly sightings are abundant in historic hotels. Here are ten of our favorites:
Closed since March due to the coronavirus pandemic, gay sex venue Eros on upper Market Street in San Francisco's Castro neighborhood has re-opened as a "jack-off club," its co-owner told the Bay Area Reporter.