While home antigen testing remains a useful — and underutilized — tool to curb the pandemic, experts say, it is often misused and may provide false confidence.
A new federal website to request free test kits launches Wednesday, with the first shipments going out to Americans by the end of the month.
Officials across the U.S. are again weighing how and whether to impose mask mandates as COVID-19 infections soar.
Some early data suggests people might become contagious sooner than with earlier variants — possibly within a day after infection.
Scientists are seeing signals that COVID-19's alarming omicron wave may have peaked in Britain and is about to do the same in the U.S.
In widely shared social media posts this week, efforts to combat the disease have been dismissed with just three words: "Mass formation psychosis."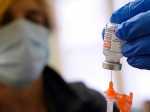 U.S. regulators on Friday shortened the time that people who received Moderna's COVID-19 vaccine have to wait for a booster — to five months rather than six.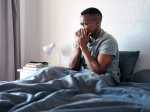 Experts say testing is the best way to determine what you have since symptoms of the illnesses can overlap.
U.S. health officials aren't changing qualifications for being "fully vaccinated," but are urging Americans to stay "up to date" by getting booster shots when eligible.
People might mistakenly think the COVID-19 vaccines will completely block infection, but the shots are mainly designed to prevent severe illness.