Top Story
Noah Purvis joined the cast of CBS's reality dating show "Love Island" last night. Missing from his bio is his appearances in three same-sex videos this past year.
1 thru 10 of 15283 Stories
Xavier Dolan is one of the best filmmakers of his generation, but many in the US don't know his work. Hopefully that will change wiht "Matthias & Maxime," his latest film streaming on MUBI. EDGE spoke to Dolan about the film.
The actor and model discusses "Spiral," his new queer horror, "Canada's Drag Race," being a Canadian in America and more in this interview.
The story of one of the most iconic queer writers of all time.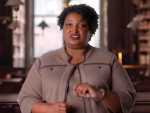 Liz Garbus and Lisa Cortes' documentary outlines the racist policies responsible for excluding non-white male voters through the story of Stacey Abrams' recent run for Georgia governor.
After picking up Venice's Golden Lion award, Chloé Zhao's " Nomadland " has won another prestigious honor: The Toronto International Film Festival's People's Choice Award. No film has ever won both.
About three quarters of the country's movie theaters are open, but Americans are not going back in significant numbers in the COVID-era, even with new films coming into the marketplace weekly.
Adult Filmmeister Michael Lucas took his latest shoot on the road — to Nottingham, England to be precise, and appears to have flaunted Britain's COVID-19 guidelines.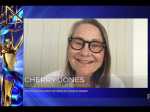 The glitch at the virtual creative arts Emmy telecast was minor, but it may have provoked flashbacks for the host of Sunday's more ambitious main TV awards ceremony.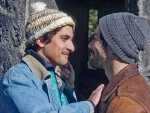 González and Altamirano share a palpable chemistry, whether their characters are sneaking passionate kisses, having passionate sex, or cuddling up contentedly for a good night's sleep.
This film depicts a love for all ages.
1 thru 10 of 15283 Stories