Topics :: Pride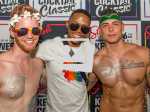 Key West celebrated Pride with the Stoli Kickoff party. There was also plenty more fun to be had at 801, Bourbon Street Pub and Aqua Nightclub.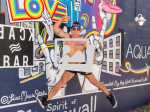 There certainly were some pool party shenanigans going on at Equator and Bourbon Street Pub during Key West Pride.
Key West sure does know how to throw a Pride Tea Dance! A great time was had by all who attended. The Key West Business Guild and the Stoli Key West Cocktail Classic presented a $5000 check to MCC Church. Check out all the fun.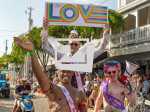 Recognizing the 50th Anniversary of the Stonewall Riots, the Key West Pride Parade traveled down Duval Street to United Street celebrating the LGBTQ community.
People came out to cheer on their favorite LGBTQ groups, non profits and allies who participated in this year's LA Pride parade.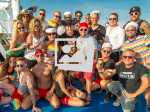 Stoli and the Key West Business Guild sponsored the Key West VIP Pride Sunset Cruise. Check out these fun photos.
A beautiful day and the biggest crowd in history made this year's Boston Pride Parade and Festival one of the biggest events this year in the city.
Although the DC Capital Pride Parade was marred by an active shooter scare towards its end, the day was still filled with much celebration. The Pride Festival was rained on, but not rained out, as people gathered near the National Mall for a great time.
Boston Pride continued on Sunday with the annual Block Party in the Back Bay. It was a beautiful afternoon to hang out, dance and celebrate Pride. See who was there.
LA celebrated their Pride Festival in West Hollywood with the theme #JustUnite. People enjoyed make overs and a drag show sponsored by MAC Cosmetics, along with various food vendors, a Latin stage, and Meghan Trainor headlining on the main stage.