Gay Denver: The Latest
Army medical researchers hope to uncover answers in a just-launched voluntary study.
Fifty years after humanity's first lunar footsteps, the moon is back in NASA's court.
Back on Brooklyn College's red brick campus this winter to launch his second bid for the White House, Bernie Sanders set aside rhetoric for a few minutes to acknowledge the neighborhood where he grew up.
"Game of Thrones" may be over but the cast can't seem to get away from stray coffee cups.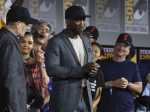 Mahershala Ali made the first move with Marvel Studios and "Blade." Comic-Con audiences learned on Saturday night that Ali would be playing the Marvel Comics character in a reboot.
British Treasury chief Philip Hammond said Sunday that he will quit if — as widely expected — Boris Johnson becomes prime minister this week on a promise to leave the European Union with or without a divorce deal.
Felicity Huffman's co-stars in a new Netflix movie say they found her remorseful about her role in a college admissions scandal.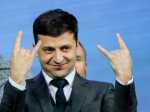 Ukrainians are voting in an early parliamentary election in which the new party of President Volodymyr Zelenskiy is set to take the largest share of votes.
Tens of thousands of pro-democracy demonstrators took to the streets of Hong Kong on Sunday.
"Avengers: Endgame" may have closed a chapter in the Marvel Cinematic Universe, but the blockbuster factory is not slowing down and only expanding in scope and diversity.
German Chancellor Angela Merkel has urged Europeans to confront populism, nationalism, racism and anti-Semitism as she paid tribute to the Nazi resistance in her own country.
There are plenty of questions raised in Harrod Blank and Sjoerd Djik's documentary, and not all of them have answers. One thing is clear, though: You don't have to completely understand someone to hear them, feel for them, and accept them.
Germany is marking the 75th anniversary of the most famous plot to kill Adolf Hitler, honoring those who resisted the Nazis — who were stigmatized for decades as traitors — as pillars of the country's modern democracy.
Virgin Orbit says it has been selected by the United Kingdom's Royal Air Force to provide launches of small satellites on short notice.

Here are four beach destinations where you could soak up the sun using points and miles.
When you first lay eyes on the new 2020 Corvette, a modern version of the classic American sports car isn't the first thing that pops into your head. Instead, you think Lamborghini, Lotus, McLaren.
Have you ever bought something just to feel that sudden rush of post-purchase happiness? According to new research, 66 percent of Americans have bought an item solely to feel the rush of buying something.
With the deadly Ebola outbreak in Congo now an international emergency , neighboring South Sudan and its war-weakened health system is a major concern.
New Orleans may reign supreme as the South's go-to party destination, but its history, diversity of cultures, LGBTQ friendliness, and "lay-say le bon tom roo-lay" attitude keeps visitors coming back.
San Diego held its LGBTQ Pride celebration at Balboa Park with four stages and over 100 performers and community activists.