the new numbers suggest that fears of the Trump administration's immigration crackdown may be a significant factor in the slippage.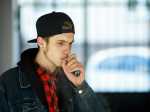 Many people don't know what is contained in these vaping devices, what the reported health effects actually mean, and, most importantly, why all of this developed so quickly, considering that e-cigarettes have only been popular for fewer than 10 years.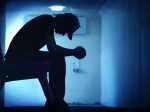 A new study published in JAMA Psychiatry found that exposure to attempts by professionals to change a person's gender identity from transgender to cisgender is associated with a range of adverse mental health outcomes, including suicide attempts.
In the wake of the latest mass shooting in Texas, news agencies, politicians and pundits searched for explanations and solutions.
Harry Potter author J.K. Rowling has made a substantial donation for research into the treatment of multiple sclerosis at a center named after her late mother.
With more money — the government had a record $2.4 billion to spend on Alzheimer's research this year — the focus has shifted to exploring multiple novel ways of attacking a disease now considered too complex for a one-size-fits-all solution.
Researchers are beginning to study whether beekeeping has therapeutic benefits. For now, there is little hard data, but veterans in programs like one in Manchester insist that it helps them focus, relax and become more productive.
Beth Gardiner's world tour started with the diesel smell in her adopted hometown of London. It took her to Delhi, Beijing and Krakow, in Poland, as well as Berlin, Los Angeles and California's San Joaquin Valley. She was on an air pollution tour.
U.S. health officials are investigating what might be causing hundreds of serious breathing illnesses in people who use e-cigarettes and other vaping devices. They have identified about 450 possible cases in 33 states, including six deaths.
Emory University medical fellow Dr. Nicole Herbst was shocked when she saw three patients who came in with abnormal results from chest CT scans they had bought on Groupon.