Infectious diseases — some that ravaged populations in the Middle Ages — are resurging in California and around the country, and are hitting homeless populations especially hard.
While studies have shown that straight teeth and a nice smile have a positive effect on self-esteem, social interactions and job prospects, the numerous health benefits received as a result of wearing braces shouldn't be discounted, orthodontists say.
As Congress and the Trump administration aim to lower prescription drug costs, outside groups like the Alliance for Patient Access are seeking to sway the outcome.
A prominent gender-reassignment surgeon resigned from a University of Miami clinic after he was accused of posting photos of patients' genitalia with racist and homophobic comments on Instagram, but he denied making the comments and said he was hacked.
The way most of us speak today is shaped in part by how long ago our ancestors gave up chewing tough, raw meat.
Even as studies were showing increases in symptoms of depression and in suicide among adolescents since 2010, some researchers called the concerns overblown. But a new analysis suggests the mental health epidemic affecting the young is all too real.
The science behind 23andMe's new diabetes risk score may provide more questions than answers.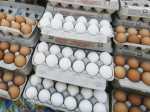 The latest U.S. research on eggs won't go over easy for those can't eat breakfast without them.
Critics of the president's newly-released budget point out that while the Trump administration has vowed to eradicate HIV, that aim is potentially undercut by the very same budget's slashing of money for global AIDS initiatives.
Do you have sleep apnea? These four side effects are often overlooked.