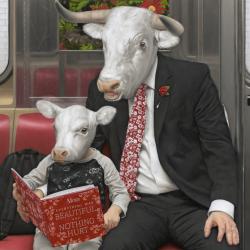 MOBY

ANNOUNCES NEW ALBUM
EVERYTHING WAS BEAUTIFUL, AND NOTHING HURT

RELEASED MARCH 2, 2018

Moby has released a new single and video for "Like a Motherless Child," from his forthcoming album Everything Was Beautiful, And Nothing Hurt. Featuring LA-based soulstress Raquel Rodriguez, "Like a Motherless Child" is a re-work of the well-known spiritual with origins in the slavery of the American South. The track describes the void left when one feels separated from a parent, higher power or similar guiding force. Over the years this powerful song has been reinterpreted by the likes of Odetta, Lena Horne, Mahalia Jackson and Van Morrison.

The album is a glowing tapestry exploring spirituality, individuality and the brokenness of humanity and finds Moby returning to his orchestral, soul, trip-hop and gospel roots.

Moby will be bringing the album to life with live shows. Details to be announced.

During 2016, Moby released the critically-acclaimed Porcelain: A Memoir that traces his rise to international stardom. When he's not recording music, Moby continues to champion animal rights and sustainability via his activism and vegan restaurant Little Pine.

https://www.facebook.com/mobymusic/

Enter to win!

Thanks for visiting EDGE!


Enter this contest
If you already have an account with EDGE, all you need to do is log in; we'll pull your address information from your account and simply ask you to verify it. If you do not yet have an account with us, register now! It's easy and free, and you'll never have to type in your personal information again. If you prefer to enter this information manually, you can use the manual entry link below.
Register
Manual Entry
Click here for contest rules.
* Please be aware that creating multiple accounts for the same person will disqualify you.