"3 Faces" is Iranian filmmaker Jafar Panahi's fourth film since being sentenced to a 20-year filmmaking ban by the Iranian government. It is a work of striking neorealism and cinematic defiance.
Disney's live-action "The Little Mermaid" may have found its Prince Eric in singer Harry Styles.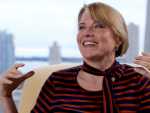 This documentary talks about the importance of LGBTQ+ television representation, as well as the particularities and power of queer fandom.
A vivid and layered look at actor Mark Patton's fall from the limelight because of homophobia related to a panned sequel to a popular horror film franchise.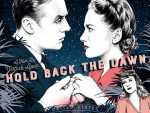 Director Mitchell Leisen's 1941 romantic drama "Hold Back the Dawn" has been restored beautifully for an incredible new Arrow Films Blu-ray. Pick this release up immediately.
Lawrence Kasdan's "Mumford" is now available on Blu-ray from Kino Lorber. Although it is one of his minor films, Kasdan's mark on cinema history can be felt in this movie.
Jean-Luc Godard's 1965 science fiction film "Alphaville" is now available on Blu-ray from Kino Lorber. This oddity in the famous director's career has never looked better.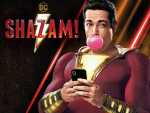 Based on the DC Comics hero, "SHAZAM!" - available now on 4K Ultra HD, Blu-ray and Digital - is just the bit of magic needed to spark up an afternoon on the couch the whole family can rally around!
When characters in a movie say they have grown tired of living in the fast lane and want to move out to a secluded house in the country, audiences know that nothing good is going to come from it.
The last time that Seth Rogen attempted to get political in a movie, an international incident ended up occurring in real life. The good news is that Rogen's new politics-based film won't cause any problems among those with nuclear weapons.