Top Story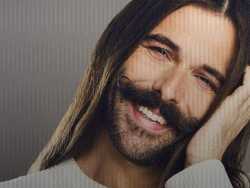 When fans of "Queer Eye's" Jonathan Van Ness read his upcoming memoir "Over the Top," due out on September 24, they will likely be surprised by his frankne...
1 thru 10 of 14046 Stories
Ahead of the wide release of "Joker" Joaquin Phoenix, who plays the titular villain, has already picked his next project.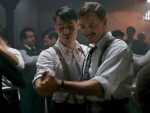 By far the most tweeted about scene in the hit, lavish film of "Downton Abbey" follows what happens when butler Tom Barrow (Rob James-Collier) goes on the DL and is picked up by a man in a pub who takes him to a crowded gay speakeasy.
Brad Pitt's "Ad Astra" and Sylvester Stallone's "Rambo: Last Blood" were no match for "Downton Abbey" at the box office.
The latest J C Calciano boy-lite comedy is no laughing matter.
Two women embark on their first-time three-way, but the numbers don't quite add up.
Sequin is a 16-year-old on the fast track to trouble with a one-track mind: Hunting for sex, sex, sex all the time. And that's made oh-so-easy by his ever-present cell phone's apps.
Daniel G. Karslake presents a poignant documentary look at the impact of conversion therapy and evangelical zealotry on four LGBTQ families.
Writer-director Anthony Meindl puts a human face — a group of human faces, actually — on the epidemic of gun violence that plagues the United States with this anthology film, in which three parallel stories unfold while historic tragedies loom.
This is an affectionate portrait of an octogenarian Broadway producer who is unknown outside the theatre world. It's a sheer delight.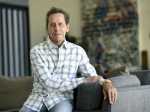 Brian Grazer says that if weren't for Eminem making eye contact with him during a tense meeting a few years ago, the rap film "8 Mile" probably wouldn't exist.
1 thru 10 of 14046 Stories