Ask the CEO and president of the Metropolitan Museum of Art whether he's accepting money from the Sacklers, the billionaire dynasty notorious for its ties to the drug company Purdue Pharma, and the answer is somewhat complicated.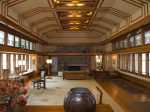 A small but important exhibit at the Metropolitan Museum of Art explores a little-known facet of architect Frank Lloyd Wright's creations: his line of wallpapers, printed and woven textiles, and other home goods designed for the public.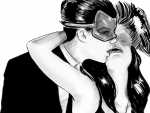 Snctm introduces its first-ever Masquerade party in Miami, expanding the members-only erotic brand's reach during premier art exhibit festival Art Basel Miami Beach, December 6th.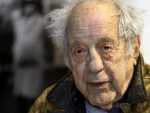 Robert Frank, a giant of 20th century photography whose seminal book "The Americans" captured singular, candid moments of the 1950s and helped free picture-taking from the boundaries of clean lighting and linear composition, has died. He was 94.
Art Basel Inside will bring together opinion leaders and entrepreneurs from across disciplines and industries for three days in Abu Dhabi in February 2020.
"Passengers" is a contemporary circus performance that blends acrobatics, theatre, illusion, music and dance that is making its US debut in September in Boston. EDGE spoke with two acro-artists about the show, and working with The 7 Fingers collective.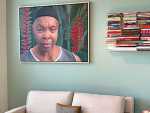 Gallery director Asa Wolf offers pro tips on selecting, purchasing and displaying art in your home.
In the shadow of Table Mountain, an art haven is booming. From galleries to one of the world's most impressive contemporary art spaces, Cape Town is proving to be a bastion of artistic expression.
MSC Grandiosa, the newest ship in the MSC Cruises fleet set to launch in November, will host the world's first fine art experience on board a cruise ship.
Over the past 100 years, visual artists probably deserve the most credit for thrift shopping's place in the cultural milieu.