1 thru 10 of 2596 Stories
In a new video released by intomore, four older gay men try Grindr for the first time. From setting up their profiles to exploring nearby matches, watch these 65 and ups learn the wild world of Grindr...
Over the past few days, a number of vocal Twitter users have been thirsting over someone who has been dead for nearly 100 years.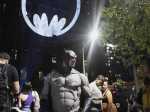 It's no joker. The night is lighting up Saturday around the world with the famous bat signal to mark a special anniversary for Batman.
A new venture backed by many of video gaming's biggest publishers is unveiling a network that hopes to be to esports what ESPN has been to traditional sports.
Cokie Roberts, the daughter of politicians who grew up to cover the family business in Washington for ABC News and NPR over several decades, died Tuesday in Washington of complications from breast cancer.
Senator Elizabeth Warren made waves by being the only 2020 candidate to have a virtual presence at RuPaul's Drag Con in New York City. Her campaign hosted a booth and played a tailored video she had recorded for the convention.
Seattle's drag scene reigns supreme. Writer Jill Gleeson investigates who's leading the pack, why the Emerald City is the epicenter for the next generation of drag divas, and how travelers can pack it all in.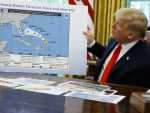 Even for a president who has made attacks on the media routine, the past few days have seemed turbo-charged.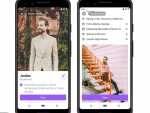 Facebook is tackling a new frontier: love.
"Passengers" is a contemporary circus performance that blends acrobatics, theatre, illusion, music and dance that is making its US debut in September in Boston. EDGE spoke with two acro-artists about the show, and working with The 7 Fingers collective.
1 thru 10 of 2596 Stories