1 thru 10 of 7355 Stories
Another "Empire" actor has been arrested in Chicago, but this time on a traffic-related offense.
Author Nicholas Sparks has responded to the disparaging emails which released as part of a lawsuit he is facing as Chair of the Board at a school he co-founded.
Gloria Vanderbilt, the intrepid heiress, artist and romantic, died Monday at the age of 95.
Well, here's one person who doesn't seem to be wowed by Lady Gaga in the 2018 remake of "A Star is Born."
YouTube star and actor Eugene Lee Yang came out as gay over the weekend, sharing a video called "I'm Gay."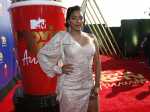 Actress and comedian Tiffany Haddish has canceled her upcoming Atlanta performance because of Georgia's new restrictive abortion law.
Dan Howell, a YouTube star with over 6.4 million subscribers, shared a new video Thursday in which he came out as gay.
Emails filed in an ongoing lawsuit show novelist Nicholas Sparks chastised a former headmaster at the private Christian school in North Carolina he runs for promoting a pro-gay "agenda." Sparks denies he discriminates.
The New Yorker's Ronan Farrow sure knows how to get a media crowd buzzing.
A judge on Thursday issued a five-year restraining order forbidding Britney Spears' former manager from contacting the singer or her family or making disparaging statements about them online.
1 thru 10 of 7355 Stories