1 thru 10 of 7095 Stories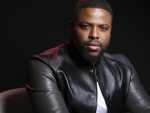 Winston Duke went from relative obscurity to being a household name with his first film and he wasn't even the lead, or second or third performer listed for that matter.
U.S. prosecutors on two coasts have charged President Donald Trump critic and attorney Michael Avenatti with extortion and bank and wire fraud.
Actress Candace Cameron Bure says "family sticks together no matter what," in what seems a sign of support for "Fuller House" co-star Lori Loughlin, who has been charged in an alleged college admissions scandal.
Bar patrons in New York's Greenwich Village were in the right place at the right time when Adele and Jennifer Lawrence showed up.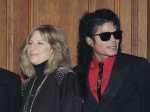 Barbra Streisand apologized Saturday for her remarks about Michael Jackson and two men who have accused him of sexual abuse, saying that she should have chosen her words more carefully and that she admires the accusers for "speaking their truth."
Barbra Streisand elaborated Saturday on her highly criticized remarks about Michael Jackson, saying that she feels "nothing but sympathy" for the men accusing the late star of sexually abusing them.
Barack Obama is feeling the love about the engagement of Jennifer Lopez and Alex Rodriguez.
Hollywood's newest heartthrob Noah Centineo may have found his next role, playing the live-action version of He-Man.
"Game of Thrones" actress Emilia Clarke revealed Thursday that she has had two life-threatening aneurysms, and two brain surgeries, since the show began.
R. Kelly yelled through tears in a TV interview before an audience numbering in the millions, saying he's in a fight for his life to disprove sexual abuse charges. That fight will ultimately be waged in court, with an audience numbering just 12 jurors.
1 thru 10 of 7095 Stories