Toyota reported a nearly 4% increase in fiscal first quarter profit on improved sales, but Japan's top automaker slightly lowered its full year forecasts because of unfavorable currency exchange rates.
The company said Thursday vehicle sales and revenue increased in the April-June period and that it was sticking with its profit forecast for the year.
Hot weather can wreak havoc on public transport and can leave you feeling irritated and tired; however, regulating the heat in your car as well as looking after it as the weather warms can help to lessen this stress and keep you comfortable.
The vehicle you drive every day can be a platform for the exploration of the nation's campsites if you consider factors such as space, appropriate on- and off-road capability, and general comfort. Edmunds has picked five of its favorite models.
Volkswagen said Thursday that its after-tax profit rose 24% in the second quarter as the company managed to increase its share in contracting markets, and as more-profitable vehicles took a bigger role in the sales mix.
Nissan is slashing 12,500 jobs or about 9% of its global workforce to cut costs and achieve a turnaround amid tumbling profits, the Japanese automaker said Thursday.
Daimler AG, the maker of Mercedes-Benz luxury cars, says it lost 1.2 billion euros ($1.3 billion) in the second quarter as the company booked 4.2 billion euros in one-time charges for troubles with diesel vehicles and air bag recalls.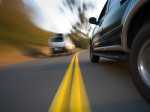 Ford is spending $50 million and creating 450 full-time jobs in Chicago to handle increased demand for new versions of the Ford Explorer and Lincoln Aviator.
A woman was arrested after running a red light in a rented Tesla in San Francisco and causing a crash that killed a tourist and left his wife critically injured, authorities said Monday. Investigators are looking into whether the car was on "Autopilot."
Volvo Cars is recalling about half a million cars worldwide because of a faulty engine component that may in extreme cases cause a vehicle to catch a fire.