Online shoe brand Allbirds plans to more than double its store count next year, hoping to reach shoppers who want to touch and try on its wool shoes.
The CaverStem method harnesses the power of a patient's stem cells to redefine ED treatment. And the results will blow your mind.
Domino's Pizza had a weaker-than-expected third quarter with pressure building from third-party delivery services like UberEats and DoorDash.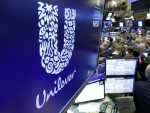 Consumer products giant Unilever, whose brands include Dove soaps and Lipton teas, said Monday it aims to halve its use of non-recycled plastics by 2025.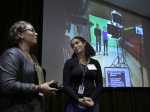 Last spring, Boston's Museum of Fine Arts was accused of racism after black middle school students said they were harangued and mistreated on a class trip by other museum patrons and a staff member. Now the museum is making amends.
British labor union Unite has expressed dismay over reports that the bank HSBC will slash 10,000 jobs worldwide.
An upcoming exhibit at the New York Public Library will offer a look into the very private life of J.D. Salinger.
Salesforce founder Marc Benioff is urging fellow CEOs to help fix a "train wreck" of inequality his industry helped create.
Controversy stalks the Nobel prizes for peace and literature in a way it rarely does for science.
Arizona became the first state to revamp its Medicaid regulations to make it easier for ride-sharing companies to participate in its nonemergency transportation benefit.